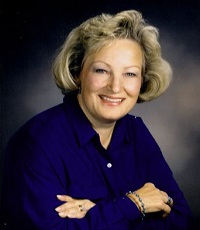 Sandi Black has a master's degree from Southwestern Baptist Theological Seminary. She has her counseling license from the State of Texas as a Licensed Professional Counselor. Sandi is a member of the American Association of Christian Counselors and she is on the International Board of Christian Counselors.
Sandi has worked with teens in counseling at church, in the public schools, as a crisis counselor, and a drug and alcohol abuse counselor. She now sees clients in her private practice in Fort Worth, TX. Sandi accepts MasterCard, Visa, American Express and Discover credit cards.
She counsels couples, children, teens and their parents, individuals, offers pre-marital counseling, and provides training workshops for church staff workers, and parents. Sandi offers Play Therapy for children. She leads marriage retreats with her husband, Dr. Wes Black. They enjoy leading parenting and counseling seminars at Interlaken, Switzerland and in various churches throughout Europe during the summer months.