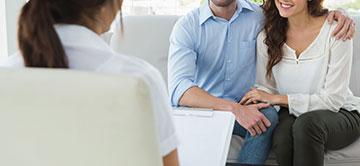 To schedule an appointment
Click the button above to request an appointment on a day and time that is available. You will need to enter your name and email address. If you have questions or have trouble scheduling, please contact me by email at sandiblack2@aol.com. You must schedule AT LEAST 24 HOURS IN ADVANCE. Appointment times less than 24 hours away will not show up as available.
Full payment is expected at the time of service unless other arrangements have been made ahead of time. You may be charged for any missed appointments or late cancelations. During the COVID period, my counseling fees have been adjusted to better meet with your budget and mine as well. Counseling fees are $85 per 50-60 minute session. We accept MasterCard, Visa, American Express and Discover cards.
IMPORTANT
FIRST SESSION: If you are a first-time client, you will need to read and complete the First-time Client Intake form. Click on the link to the form under the Intake Forms and Privacy tab, and then complete the form online. Payment is due at the time of service. We take most major credit cards. If you find that you must cancel the appointment, we need 24 hours' notice, so that we can let someone else use your time. Otherwise you may be charged for the time you missed.
Video counseling appointments
Sandi is now taking appointments for video counseling sessions. This is a convenient alternative to many clients, which saves travel time and can be scheduled at times other than regular office appointments.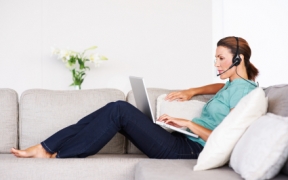 What equipment will I need?
You will need a computer, tablet, or smart phone with a camera and microphone. Most devices today already have this built in.
You will need to be connected to the Internet. If you use apps such as email and Facebook, you are already connected to the Internet.
How will I know how to connect with Sandi?
After you schedule your counseling session, you will receive an email with a link to Zoom, the program that will handle your counseling session with Sandi.
The email will instruct you to simply click on the link a few minutes before time to start your counseling session.
If you are using a smart phone or tablet, the Zoom software will download a small app which will allow you to connect. The first time you open the app, it will ask for a password for the connection. Go back to the email you received from Sandi and click on the link. Follow the instructions from Zoom in order to open the connection.
After this is installed, you will be connected and will be able to see and talk with Sandi face to face. She will be waiting at the time of your counseling session to make connection with you.
How will I pay for my counseling sessions?
You will be able to pay for your counseling session with a credit card (Visa, Mastercard, American Express, or Discover). Sandi will send you an invoice by email when you schedule an appointment. This must be paid prior to beginning the session.
You will not be able to pay with cash or a check. Please be prepared to use a credit card to pay for your session.
Is this still confidential?
Yes, this is a confidential, private connection. Sandi has taken steps to make this a secure, safe environment for your counseling session, in compliance with HIPAA guidelines.
You should plan to be situated in a room in which you feel comfortable that you can talk freely. Avoid a room with other family members, television, video games, or other distractions.
DO NOT PLAN TO USE A PUBLIC FACILITY with Wi-Fi, such as Starbucks, McDonald's, or other free Wi-Fi locations for your counseling session. This would not comply with HIPAA privacy requirements.
What if I am not comfortable with online counseling sessions?
Sandi will offer counseling via phone service if you prefer or do not have the needed equipment for video sessions. You still make an appointment as you normally would do.
If you have questions or need help getting set up, email sandiblack2@aol.com and we'll help you make the connections.